The Best Unconventional Father's Day Gifts
What do you get your Dad for Father's Day? When that day rolls around, choosing the right gift for Dad can be agonizing. After all, it's not like Mother's Day, where a box of chocolates and some flowers might be enough. On Father's Day you have to get creative. That's why we're here to help. Ditch the "World's Best Dad" Tshirt and get him something truly meaningful this year. 
To help you get started on your search for a Father's Day gift, we've put together a list of this year's top gifts and gadgets.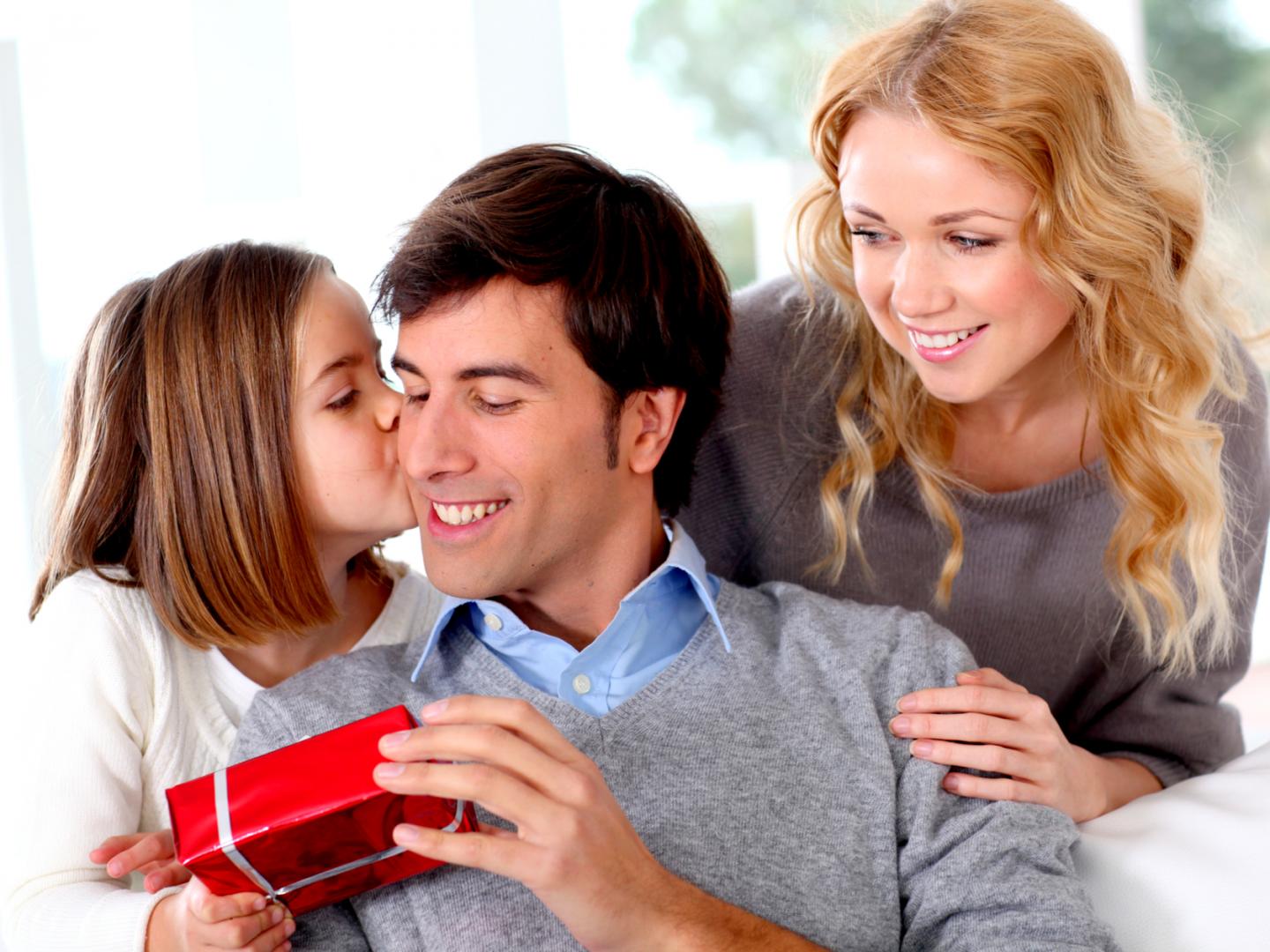 Does Your Dad Geek Out for New Tech?
How About a New Cellphone or Tablet?
No matter how tech savvy (or not) your Dad is, getting him a new cell phone is always a great choice for a Father's Day gift. Whether your Pop is still sporting an old flip phone that you've been dying to get rid of, or he's so up to date with new technology that he's been hoping to get a hand on the latest iPhone – now is your chance! Here are a few of our favorites:
iPhone 11 Pro Max¹
For the Dad who is a total geek, get the IPhone 11 Pro Max – the most recent iPhone, which also happens to have a large screen, which means your Dad's eyes won't have to strain to surf the internet. 
GrandPad²
For the Dad who is not so tech-literate, you should consider the GrandPad, a user-friendly, simple, and secure touch-screen tablet that is designed specifically with senior citizens in mind. It may not be a traditional cell phone per say, but it does allow its users to engage in video chats, send email and text, upload and view pictures, and surf the internet.
Get Him New Speakers!
Is your Dad a big fan of surround sound and the immersive cinematic experience that comes with it? Maybe he's a little hard of hearing and needs that extra bass? Well, we know just the speakers for him. Here are just a couple that we recommend:
Monitor Audio Silver 200 AV12
Monitor Audio speakers are built to generate a clear and detailed sound. Apart from the quality of sound they emit, these speakers also come at a fantastic price.
Important Specs: 
5.1 channels.

500w subwoofer

Six different finish options.
PMC Twenty5 23
The PMC Twenty5 23 speakers are bulky, but they make up for it with clear and detailed sound. They are excellent for listening to music or watching movies. The only problem is that they might be a little too big for old Dad to transport, so you should make sure they are handled with care, and that Dad has space to put them in his living room!
Important Specs:
5.1 Channels.

400W subwoofer.

Four different finishes
Or Maybe Dad Just Needs New Headphones!
Is your Dad a music fan or does he just need something to drown out the sound of his annoying next-door neighbor? Here are two headphones that we can't stop talking about:
Sony WH-1000XM3
The best noise-cancelling headphones in the world
The Sony WH-1000XM3 have been the best noise-cancelling headphones in the world for two years running.With an over-ear design and comfortable cushions and headband, these headphones make it easy to get lost in your music, thanks to 30 hours of battery life and five hours of playback from just a 10-minute quick charge. Sony's WH-1000XM3s are also Alexa-enabled, giving you voice-control over your music, calls and much more. At the touch of a button, you can activate Alexa, or use some of the other on-device controls. In the box, you'll also receive a carrying case, charging cable and an audio cable for wired listening. So pick up a pair of Sony's WH-1000XM3 headphones in either black or silver while they're on sale.⁴
 Lindy BNX-60
If you are on a tight budget, don't worry, the BNX-60s noise-cancelling headphones are available at a decent price. The BNX-60 headphones produce a balanced sound, vocals and are decent all-round performers. At this price, it's hard to complain. The headphones offer a comfortable fit for average ears. They have a volume control, the on/off switch for active noise-cancellation and a blue light that indicates when the 'ANC' feature is in use. The other cup has a USB input for charging, pause/play/skip track controls, a Bluetooth connection light and a standard wired headphone output. A full charge means 15 hours of wireless music.⁵
Upgrade Your Dad's Lifestyle!
Getting Gym Equipment for Your Dad is A Great Way to Show Him You Care
Gym equipment may seem like a big gift for Father's Day, but actually, it's really easy to find affordable quality exercise equipment online. Prices range from a little over $200 for a strength-training machine to $500 for a treadmill. But you can also opt for a branded workout bench that costs a bit over $100 and provides hundreds of workout options. Home gym equipment can last a long time, so it's the kind of gift your Dad will continue to benefit from long after you gifted it to him. Research conducted by Livestrong shows that many stores offer the lowest prices of exercise gear in the spring and at the start of summer,³ so now is the perfect time to look into it. These are just a few of the types of gear we recommend:
Rowing Machine
This exercise machine is a favorite way to train your entire body in one shot. The boat rowing simulation concentrates on working out your upper and lower body simultaneously, meaning that you'll burn far more calories with this exercise than with many other forms of exercise.
At-home rowing machines are a favorable option for those that are just starting to get in shape. It isn't too intensive, as you're performing this activity seated, meaning your legs aren't being strained. Rowing is a fantastic way to build your cardiovascular endurance.
 Stationary Bike
What better way to get some exercise in during the day than with a stationary bike? Stationary bikes are usually cheaper than treadmills or ellipticals, so your budget will thank you should you decide this is the right machine for your Dad.
Since you're sitting down while using a bike, you can easily position it so that it's in front of a TV. Why not catch up on your favorite show while getting a workout in? This way you'll stay entertained and distracted while burning calories.
Elliptical
Ellipticals offer an intensive lower-body workout, concentrating on toning the thighs, calves and glutes, while also working out your core.
These machines provide a smooth exercise experience, since no pressure is placed on your hips, knees, or ankles. However, ellipticals are a little more advanced than the rowing machine, since you have to stand up to complete the exercise. This helps to strengthen your core, build muscle, as well as burn more calories.
Buy Your Dad a Better Night's Sleep!
It may seem like an unconventional gift, but getting your Dad a new mattress is actually a really good idea, just for better health and comfort, alone. It's recommended that you swap your mattress for a newer model every ten years. After a decade of sleeping on the same mattress, the number of dead skin cells and other minuscule debris build-up and can turn your bed into a bacterial breeding ground. So buying him a new mattress.
Bed-in-a-Box Mattresses Are Taking The Internet By Storm
What's the main difference between buying a mattress in an actual store and getting a bed-in-a-box? You won't be able to find a bed-in-a-box mattress in a traditional shop, you can only purchase it online. Also, these new mattresses are made out of gel and foam materials.
The overall experience of bed-in-a-box mattresses varies drastically from a traditional mattress in terms of delivery. With bed-in-a-box, you can say goodbye to pricey delivery fees With bed-in-a-box, your shipment will arrive at your Dad's door in one lightweight, compact box. All your father will have  to do is bring it inside, take it out of the box, and wait for the magic to happen as the mattress unfolds into a new, cloud-like bed. Besides providing relief for pressure points, latex or memory foam mattresses also help support your posture during sleep which lessens back problems. Every sleeping position is possible on a foam mattress and there are many degrees of firmness to choose from. Bottom line, startup mattresses are simply better made in comparison to traditional in-store products and you can buy them for less.⁶
Because they are so easy to order online, reliable to have delivered, and low-cost, bed-in-a-box mattresses are an excellent choice for an alternative present for Father's Day!
Consider Pampering Your Dad by Hiring a Lawn Care Service
Maintaining a lawn can be an arduous chore, and no one wishes that on their Dad! By contracting a lawn care service, your Dad will have one less chore to complete. But think of it this way as well: landscaping can be a problem for senior citizens who would do well to avoid working hard in hot and sunny weather when lawns require the most attention. 
A professional lawn care service has insurance and trains workers to avoid these kinds of problems. Landscaping is a competitive industry, so it's not hard to find a reliable and cheap service to cut and take care of your lawn. Moreover, companies often have to fill empty spots in their schedules so they tend to offer bargain prices and discounts if your lawn doesn't require much work. Booking is even easier in recent years with apps that let customers get in touch with services quickly. 
Kids from your neighborhood or local handymen willing to cut grass are a common approach. However, they can often do more harm than good and leave a lot to be desired since they rarely offer professional results due to a lack of professional equipment and expert knowledge. But in today's world, you don't have to rely on acquaintances; you can quickly hire a pro at a great price online. 
Buy Dad These Simple Gifts Online!
Such As… An Online TV Subscription!
Netflix
The streaming video giant company was created in the United States in 1997. At the time, its core business was renting films and video games via the Internet, sent then directly to the house by post, but continuous innovation led the company to become the real player in the market. In 2008, the platform evolved and began distributing streaming content, including films, TV series, and documentaries, upon payment of a subscription. Finally, in 2013 the American giant also started producing original Netflix content.
The virtual video library is constantly updated and the subscription options meet the needs of different users.
As for the consumption of data traffic, Netflix is ​​very clear and open in its communications: on its support pages, consumption is explained in terms of GB and this greatly simplifies each evaluation to the end-user.
An episode of a series lasting about 50 minutes uses just under 300 MB. Therefore, an average of a couple of hours a day of use of Netflix implies the use of about 17.6 GB per month. Netflix allows through its apps to download content offline so it can be watched whenever you want: this option allows you to take advantage of the available Wifi networks and therefore not use data on the move.
Amazon Prime Video
The online commerce giant has a streaming movie, TV series and documentary platform. Amazon Prime subscribers also have access to the video section. Amazon updates and adds content – sometimes produced by the same company – quite frequently.
As for the use of data to enjoy content on the mobile network, the settings are very clear and allow you to choose between four different video qualities. For each, the respective use is listed for one hour of use:
Amazon Prime Video proved to be the service with the best compression of streaming content. In fact, even with active data saver, the video quality from a smartphone is definitely sufficient to enjoy the content.
Just as Netflix, Amazon Prime Video offers the possibility to download content under the Wifi network to be able to enjoy it at its best at the desired moment, even offline.
Or… If You're Out of Ideas, Ordering Him His Favorite Food is Always A Great Plan B
What do Dads love more than food? You deliver flowers to your Mom on Mother's Day, why not send your Dad his favorite foods! We recommend a Harry and David Gift Basket or sending him a cake or cupcake through a food delivery app like DoorDash or UberEats!
Right now, UberEATS, DoorDash and GrubHub are some of the most dynamic food delivery applications in the market. These applications offer a wide variety of restaurants to choose from and some fantastic discount options. They also have some stringent hygiene and customer care standards making them some of the best options for consumers.⁷
Food is also an easy and fast gift that you can send on the day if you can't figure out what else to get your Dad.
Find Your Dad the Perfect Gift This Father's Day
Father's Day is a great time to celebrate your Dad! With unique gifts like these, you will be able to honor him on this special occasion.  
[1] Apple. "iPhone 11 Pro." https://www.apple.com/ca/shop/buy-iphone/iphone-11-pro
[2] Consumer Cellular. "GrandPad." https://www.consumercellular.com/Caregiving/Product
[3] Danny Phillips. "Surround sound speaker systems: What are they and what do you need?" BT. https://home.bt.com/tech-gadgets/tv/home-cinema/surround-sound-speaker-systems-explained-11363912679159
[4] Sherri L. Smith and Alex Bracetti. "The Best Noise Cancelling Headphones in 2020." Tom's Guide. https://www.tomsguide.com/us/best-noise-cancelling-headphones,review-5566.html
[5] Nick Pino and Olivia Tambini. "The best noise-cancelling headphones of 2020, whatever your budget." techradar. https://www.techradar.com/news/audio/portable-audio/best-noise-cancelling-headphones-1280490
[6] Mary H.J. Farrell. "Is a Bed-in-a-Box Right for You?" Consumer Reports, 18 February 2020. https://www.consumerreports.org/mattresses/is-a-bed-in-a-box-right-for-you/
[7] Uber Eats. "How UberEats Works And The Major Benefits For Your Restaurant." UberEats. Accessed on April 27, 2020.