Most Beautiful Beaches in the World
Nothing can be as mesmerizing as a beach holiday. It is said more often that difficult roads lead to beautiful destinations. Some beaches are near mystical in their powers to slow time, erase reality, and hook you into a force greater than yourself.
To get you inspired, here are listed some of the world's most beautiful beaches.
TULUM, RIVIERA MAYA, MEXICO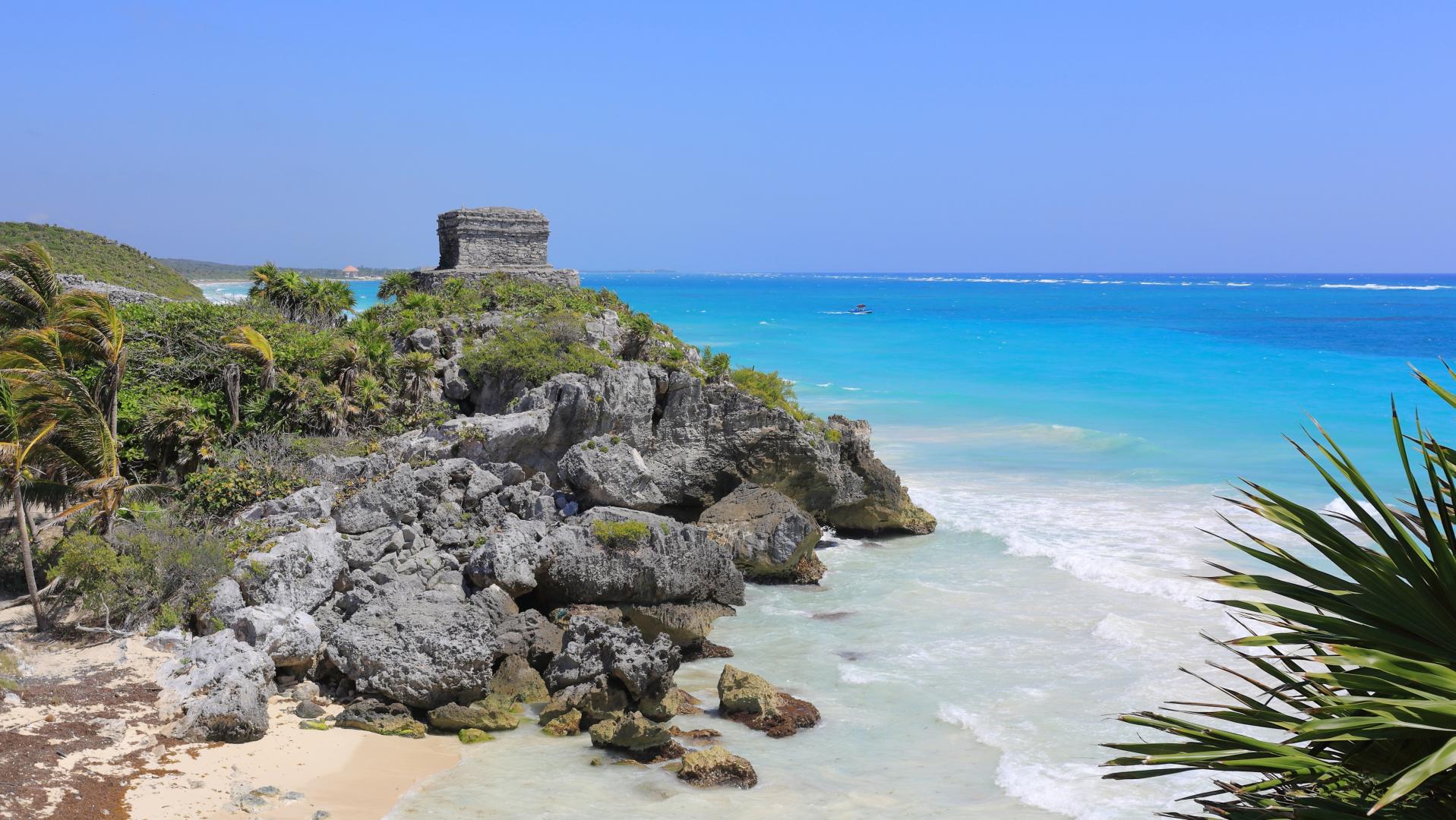 Tulum is only a 60-minute drive from Cancun International Airport. This place is a mix of personalities, attractions, and atmospheres to suit every vacation style. it is here that one of the world's best cultural destinations meets one of the world's best beaches. Tulum's ruin is an ancient walled city sitting on a rocky cliff that overlooks a spectacular beach. The area is not precisely private, the beach is almost filled with pasty tourists throughout.
WHITEHAVEN BEACH, QUEENSLAND, AUSTRALIA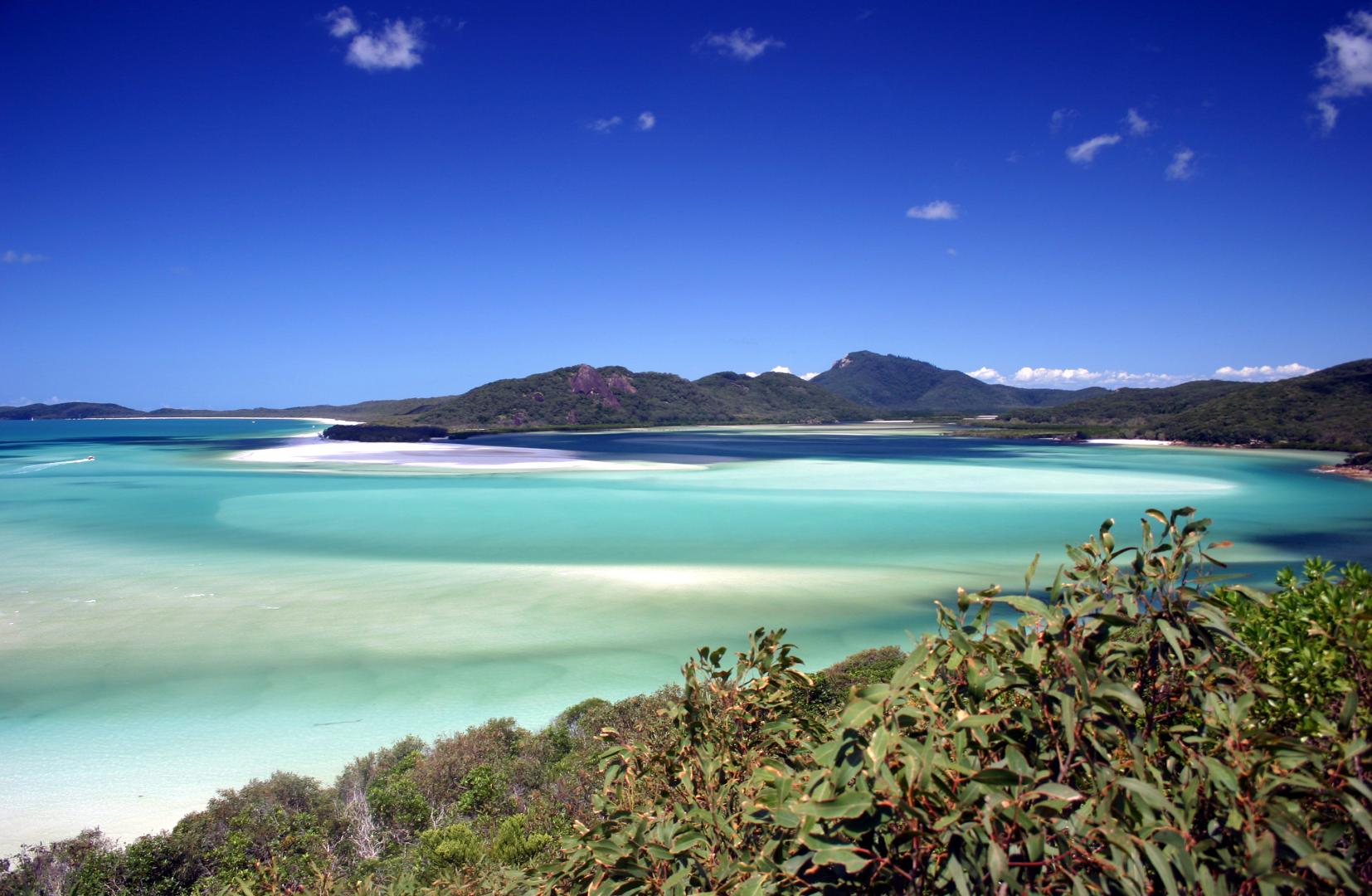 Whitehaven Beach is located in the heart of the Great Barrier Reef. Australia's most famous beach is protected by the Whitsunday Islands National Park, and  stretches for 7 km . The beauty of the blue and green water of this beach is breathtaking. The sand is 98% pure white silica, which gives it a brilliant, near luminescent color. You can reach the beach via a helicopter or seaplane, or you can sail to Whitehaven Beach with one of the many yacht excursions in the area.

RUBY BEACH, WASHINGTON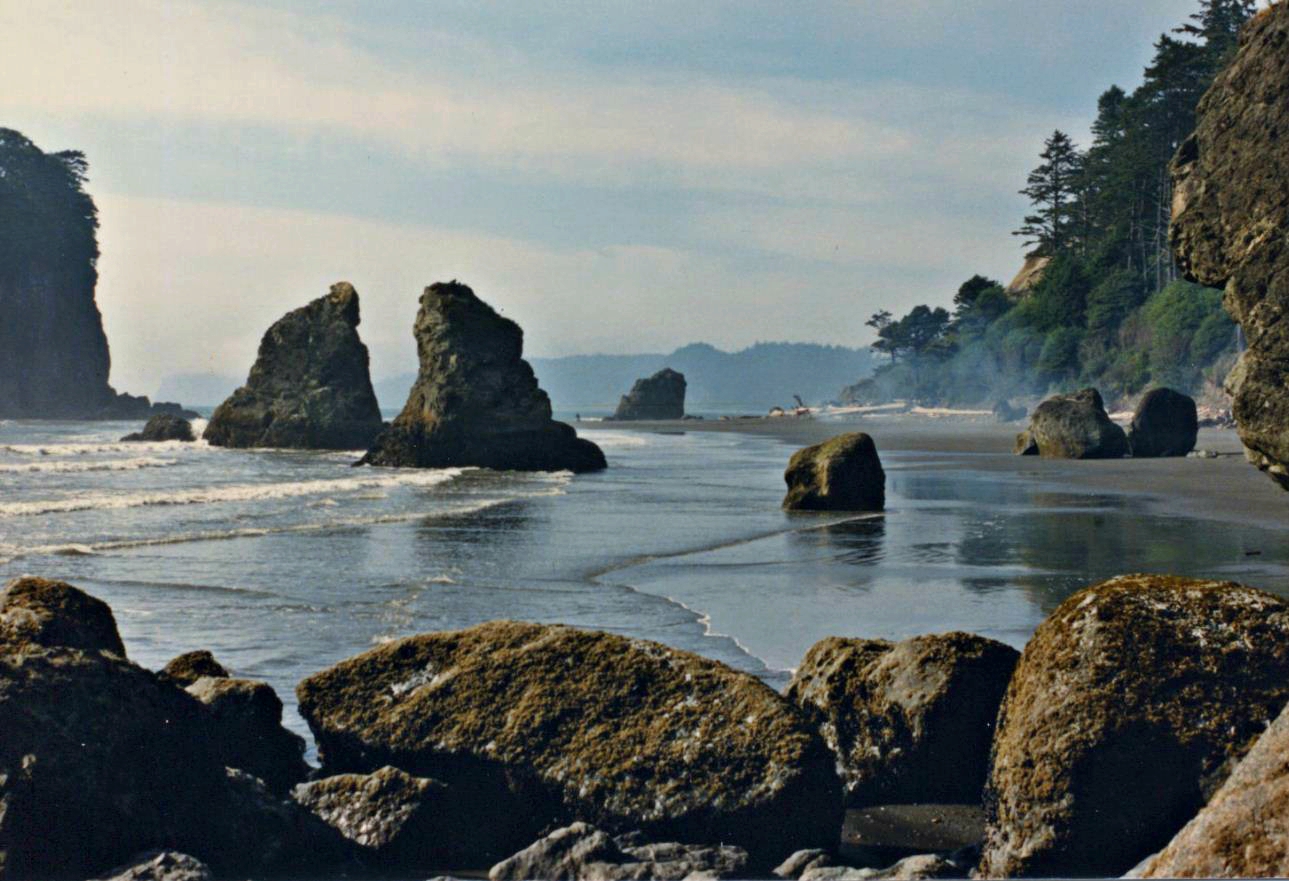 Located on the southwest coast of the Olympic Peninsula and Famous for reddish sand, Ruby Beach is one of the most well-known beaches along the Olympic coastline . 
MONTEROSSO AL MARE, ITALY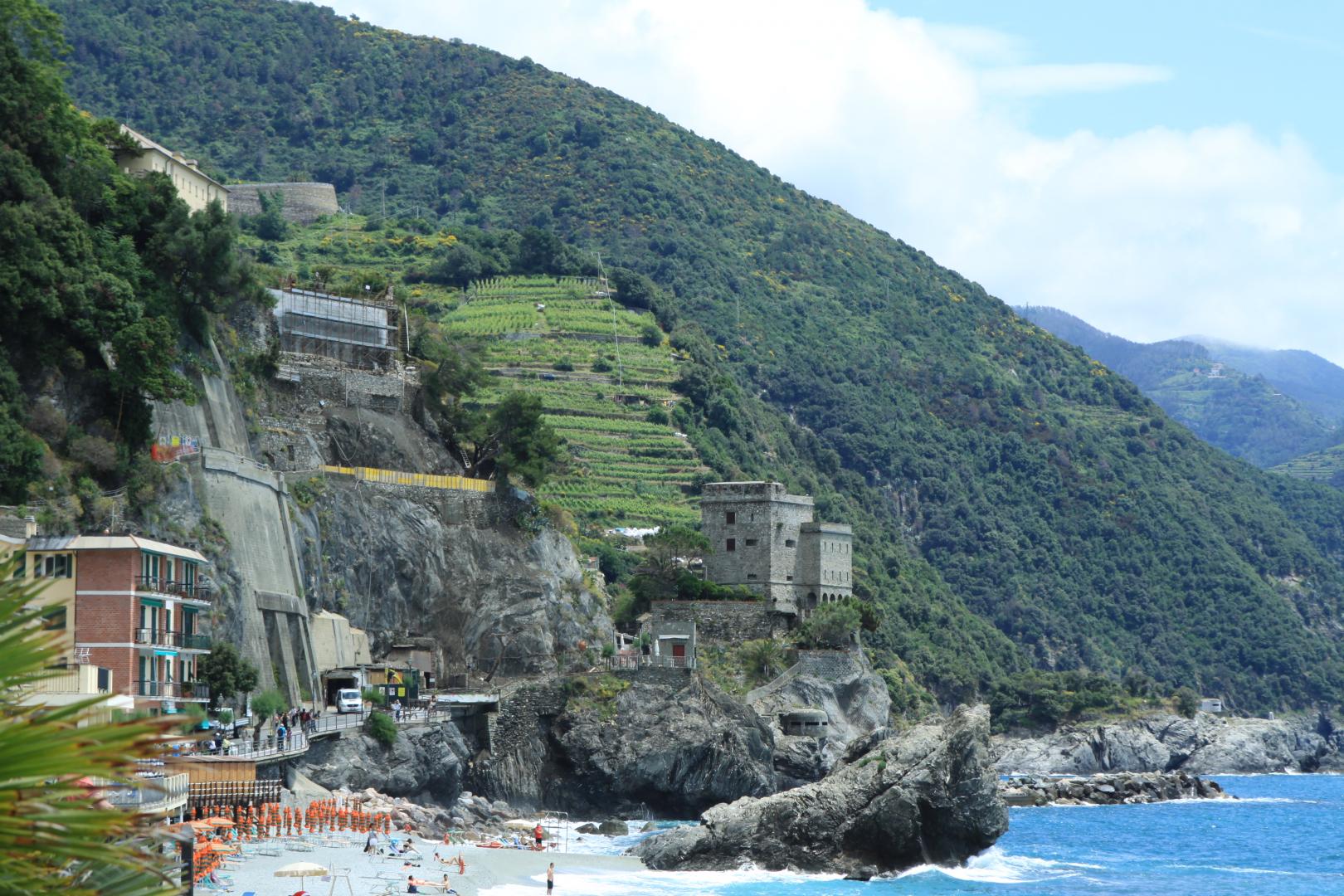 Home to Cinque Terre's only sand beach,it is the most visited beach. The most accessible village by car and  one can spend a long day of sunbathing on the mesmerizing Italian Riviera.
LONG BEACH, VANCOUVER ISLAND, CANADA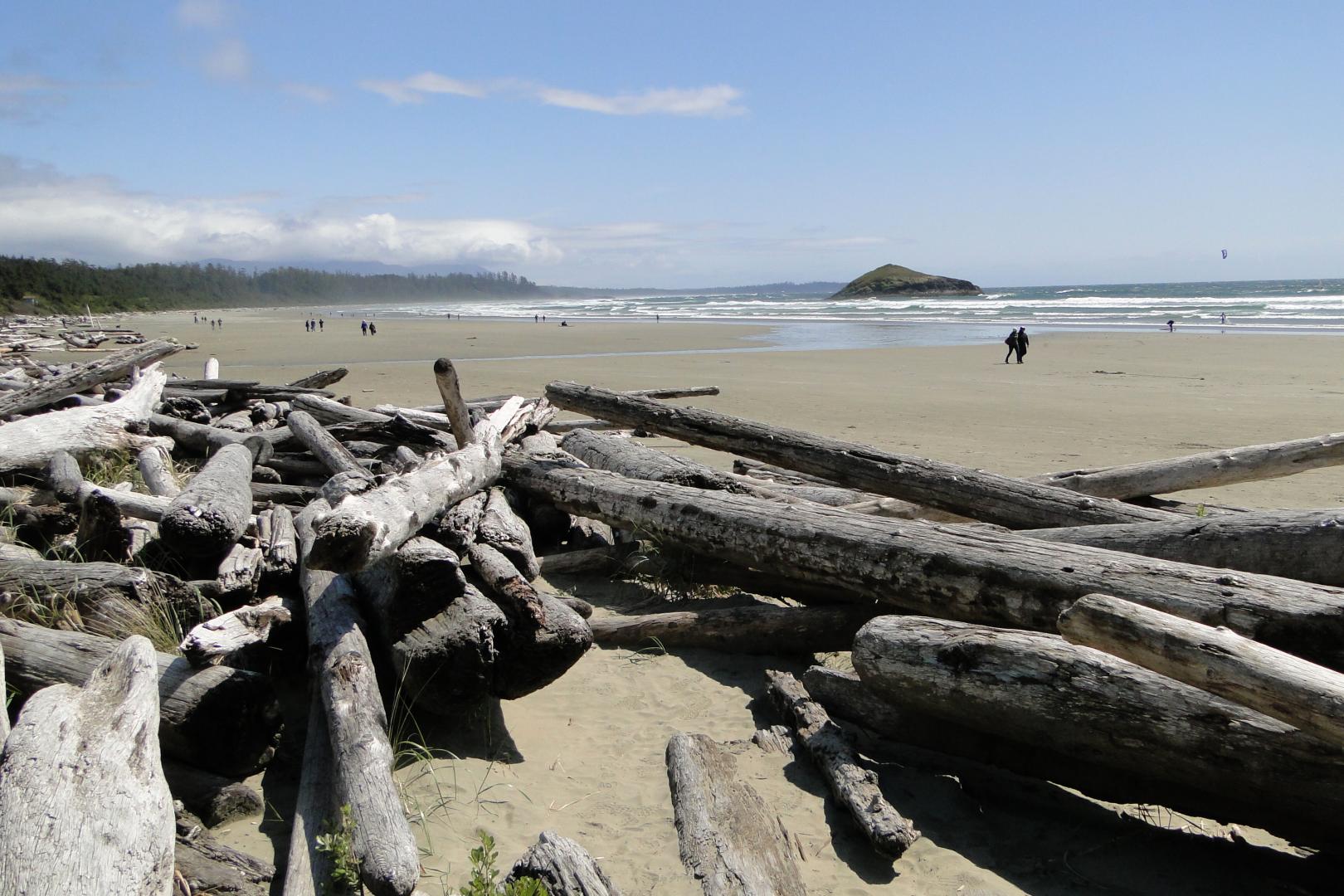 One of those tropical beaches whose breathtaking resplendency can make one speechless. It is the most popular surfing location in Columbia. The Long Beach offers eye-popping views . Located within the boundaries of the Pacific Rim National Park Reserve between Tofino and Ucluelet. Twenty-thousand grey whales migrate up this coast each spring and summer. 
MAYA BAY, KOH PHI PHI, THAILAND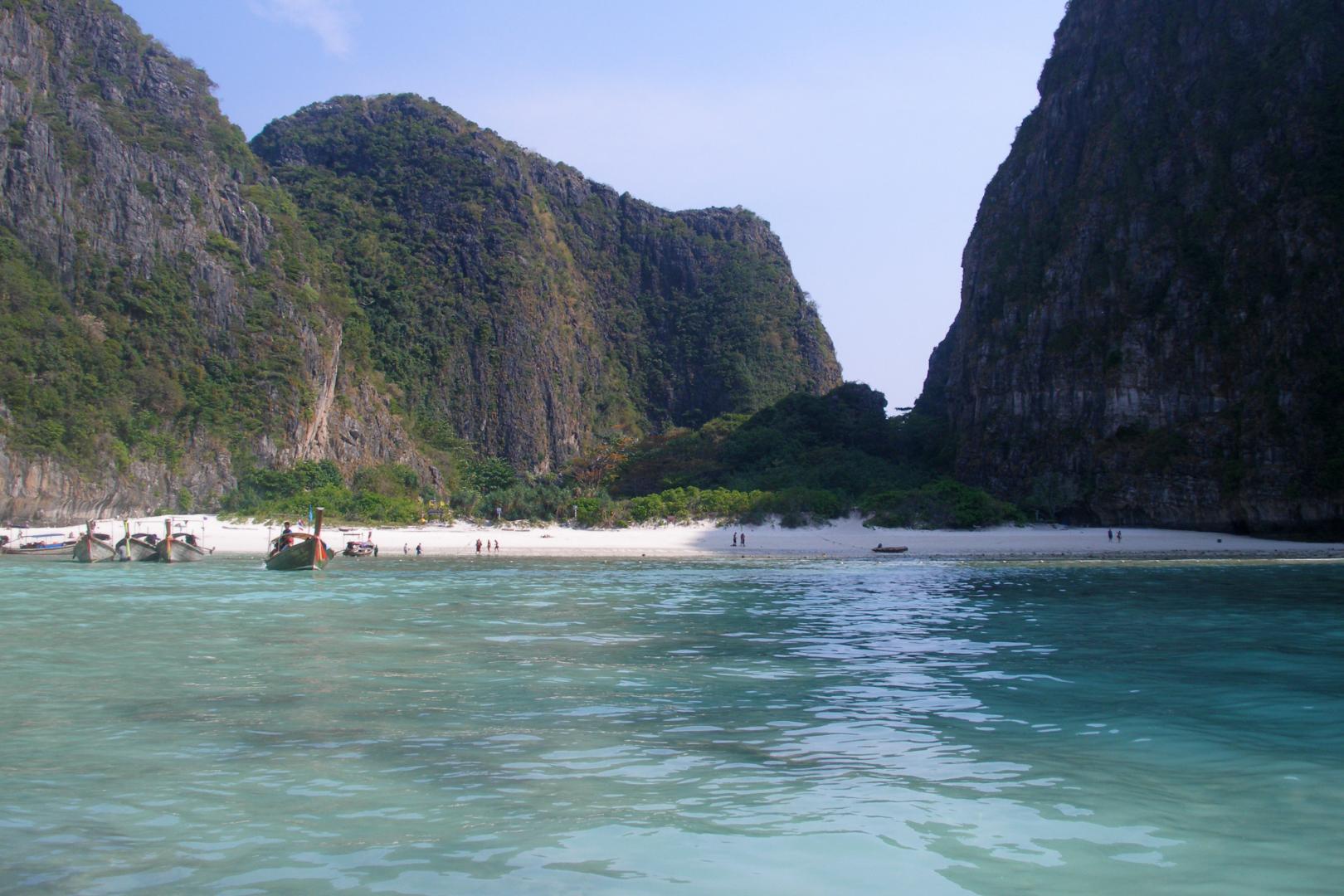 Maya Bay was featured in the 1999 movie "The Beach" after that it became famous as a stunningly beautiful beach among tourists. The main beach within the bay is around 200 m (650 ft) long and features silky soft white sand, with underwater colorful coral and exotic fish in exceptionally clear water.Visit in the early morning to avoid the crowds.
CAMPS BAY, CAPE TOWN, SOUTH AFRICA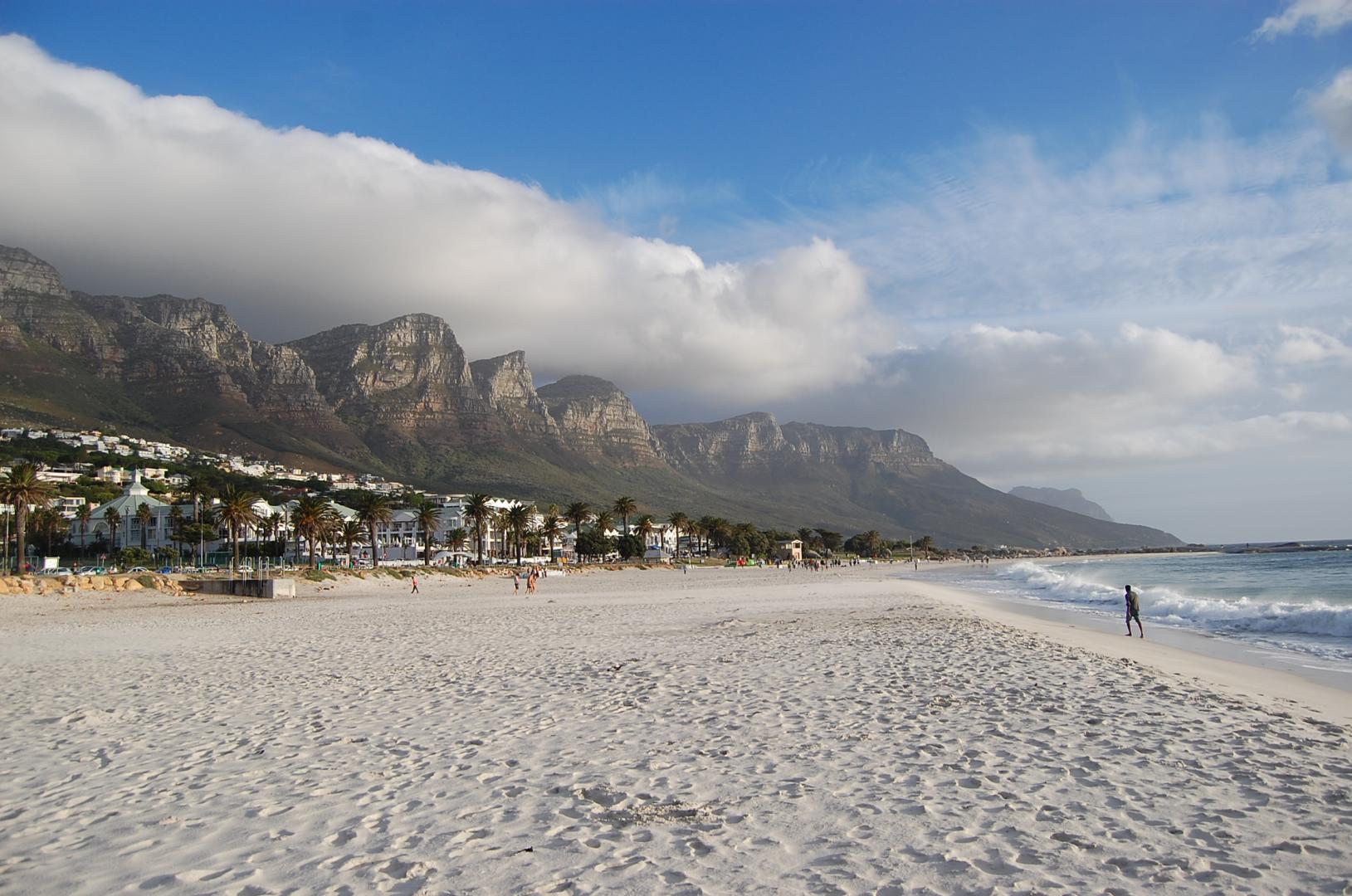 Cape Town has undoubtedly the most magnificent beaches on its doorstep. Camps Bay is the Cape Town's most popular beach as well as the only urban beach having the beauty of a courtyard. Boasting blinding white sand set against the majestic backdrop of the Twelve Apostles Mountain Range and Table Mountain, Camps Bay's water is a bit cold, but that will not distract you from the astonishing surrounding scenery and world-famous sunsets.
NGAPALI BEACH, MYANMAR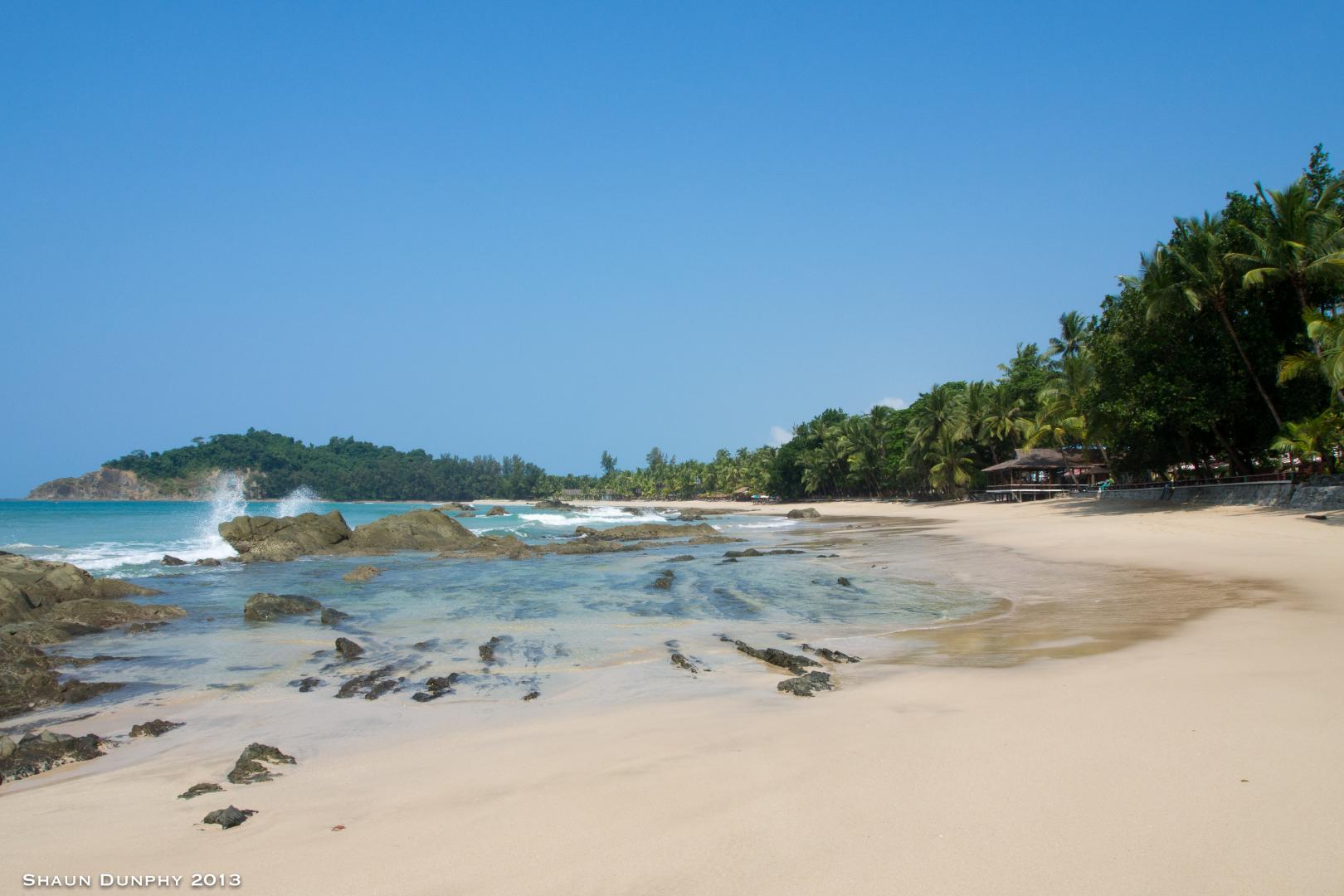 Myanmar owns some incredible places open for tourism. Located on the Bay of Bengal coast in Rakhine State,maintaining  its sleepy fishing village vibe. The main feature is this white sand and palm tree-lined coast.

BELLS BEACH, AUSTRALIA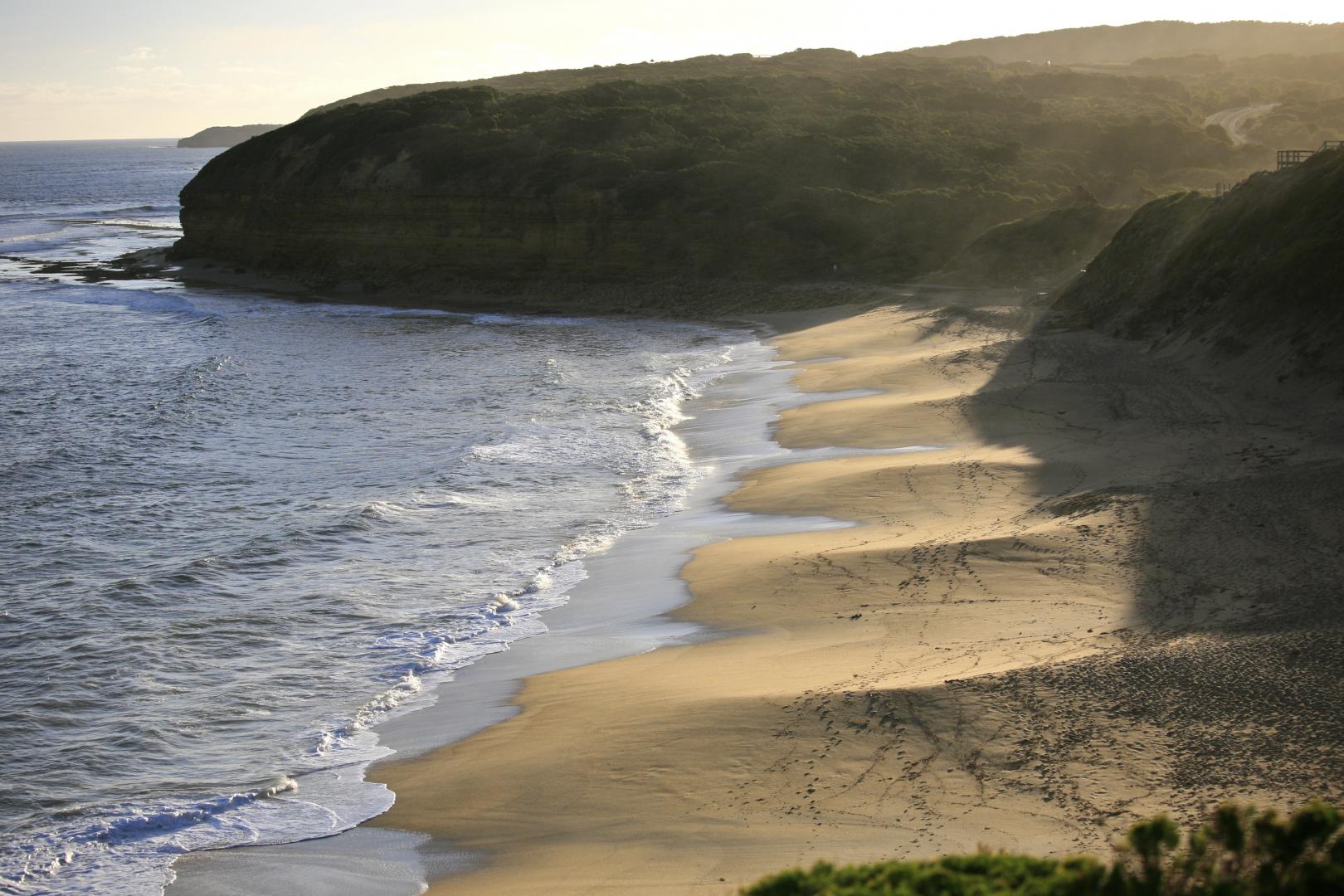 Named after William Bell, much of the property owner there. This sandy coast is home to the world's longest-running surf competition, and showcases some of the biggest rip curls you'll ever see. Bells Beach is a popular spot with great vantage points along the cliff. 
THE BATHS, BRITISH VIRGIN ISLANDS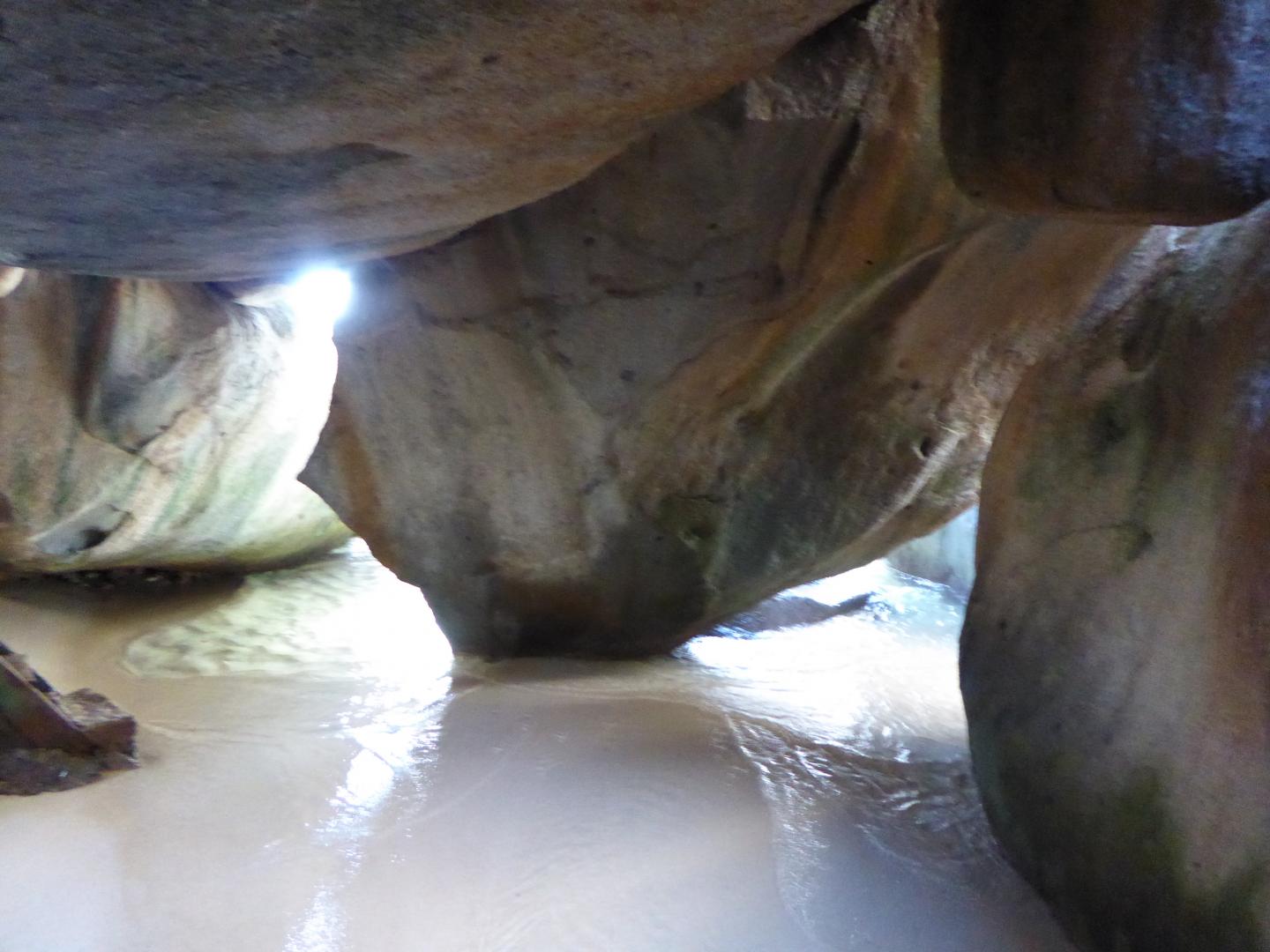 Nobody knows how this garden of impeccably smooth granite boulders ended up on the shores of Virgin Gorda. It is a shallow pool so an ideal spot for swimming and snorkeling.
MAKENA MAUI, HAWAII
 It is one of Maui's signature beaches.The salmon-orange sand on Makena during sunset engenders a mind-blowing tableau of color against the blue water and red sky. one of the largest, undeveloped beaches where you can enjoy relaxing on the beach with only nature in sight.
ORA BEACH MALUKU, INDONESIA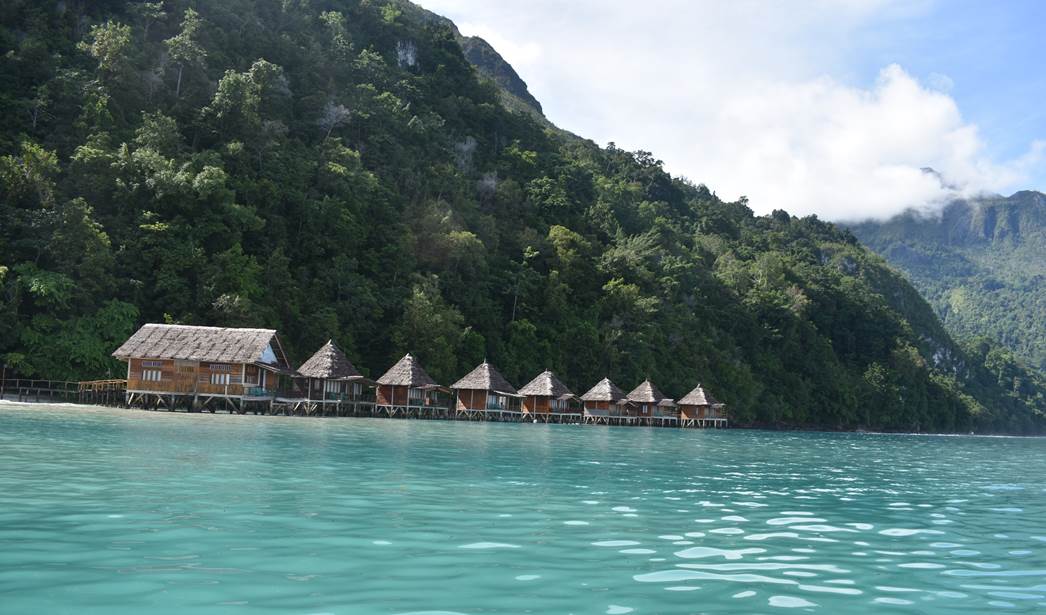 The fantastic hidden paradise for vacation and most jaw-dropping beach in the country is in Maluku. The actual stretch of sand isn't  immensely colossal, but the overall setting of the emerald ocean permeating jungle islands is the stuff of South Pacific fantasies . You can often float face up in the perfectly clear water without anyone else around.
BAHIA GARDNER ESPAÑOLA ISLAND, GALAPAGOS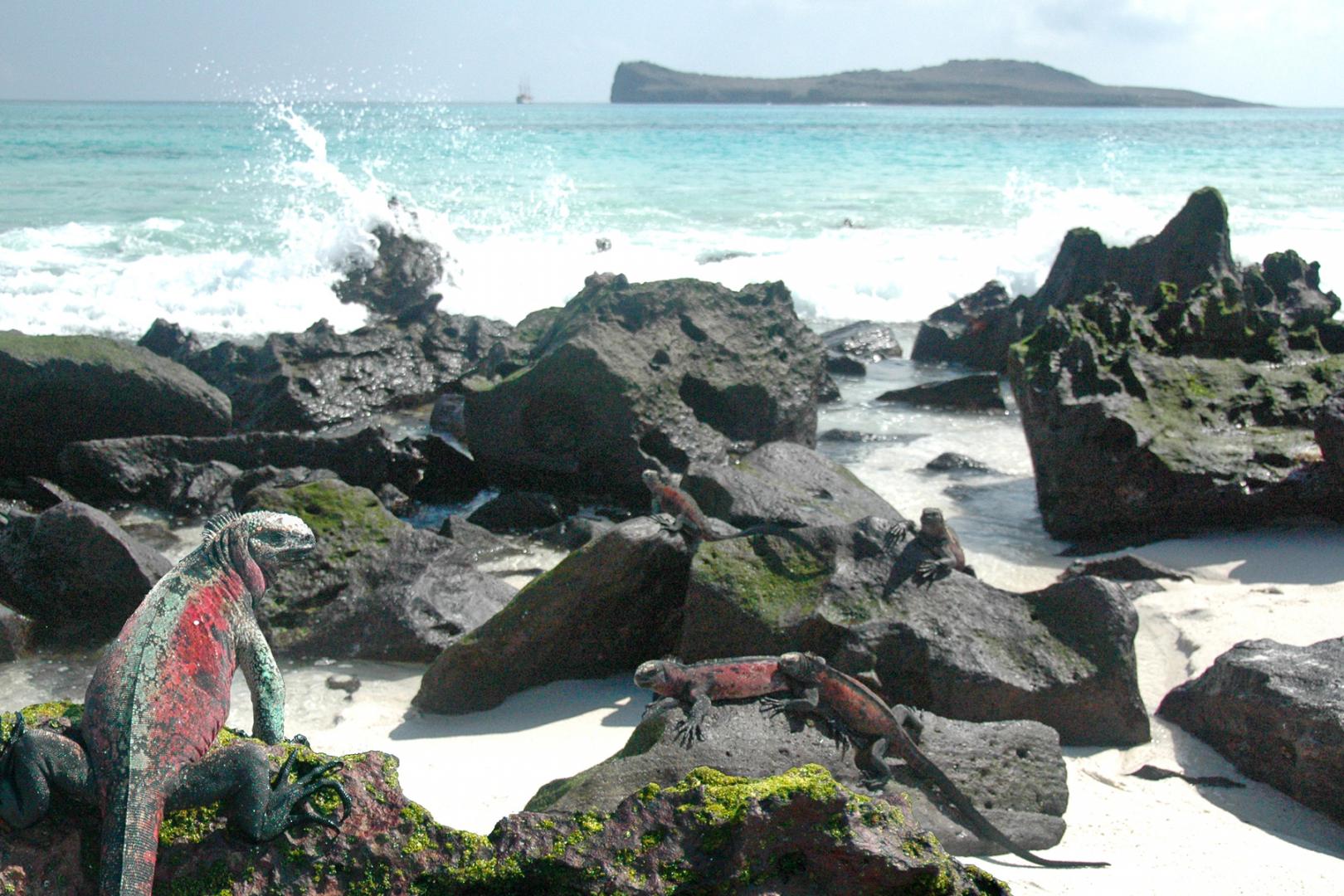 That's a lovely bit white sand beach, which on your visit you will no doubt get to share with a range of sea lions of all sizes. These are approximately 4-million-year-old volcanic islands.  

BAÍA DO SANCHO FERNANDO DE NORONHA, BRAZIL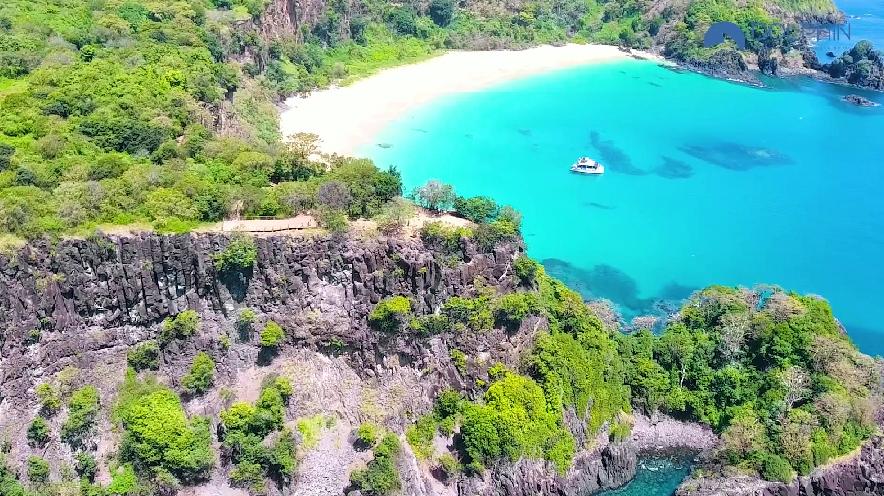 This Brazilian escape is really difficult to get to but surely is a great destination.
And yours?
Which one is your favourite beach?
[1] Varadaraj, Jai, Norbert Weinmann, Egor, Kuntal, Raquel, and Cherie Sousa. "Top 10 Most Beautiful Beaches in the World." The Luxury Travel Expert. January 28, 2019.
[2] Escape. "World's Best Beaches: Australia's Whitehaven and Hyams Beach in Top 10." Escape.com.au. November 26, 2017.
[3] Matthews, Lyndsey. "These Are the Best Beaches in the World." Harper's BAZAAR. May 28, 2019.
[4] Hoeller, Sophie-Claire. "The 20 Most Beautiful Beaches in the World." Thrillist. November 27, 2017.