Dating App Tips: How to Get More Matches
With the influx of dating websites and apps, it's never been easier to find a partner online. However, sometimes you have to tweak your profile to start getting noticed and matched. If you need help, use these tips to get more matches on dating apps.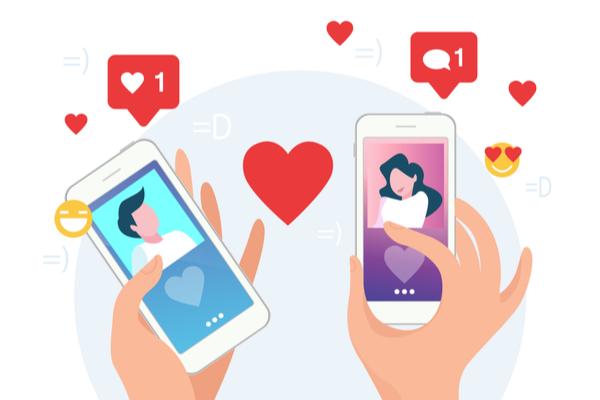 Pick the Right Profile Picture
The first thing a person on a dating app will see is your profile picture – this is your first impression, so make it count. Therefore, pick a profile photo that works with your qualities. It can be your height, your smile, your toned body, and so on. Just don't leave out eye contact with the person photographing you, or your camera.
According to Human Brain Mapping and a study from 2012, [1] eye contact makes people remember you better and thus helping you leave an impression that will last. Cosmopolitan confirms this with a report from OkCupid's chief marketing officer who says that profile photos with eye contact get more matches. [2]
So what are the best pictures you can have in your Tinder profile?
Face / Waist-up pictures for boys, full body pictures for girls.
SOLO pictures. your potential matches don't need to see your whole crew, they are just interested (or not) in yourself.
Don't wear complements preventing your matches from seeing you. That means, no sunglasses and no cups/hats.
Look away from the camera. Looking away means that you are interested in something else and that results in a mysterious halo.
If you are a boy don´t smile, if you are a girl smile!
Don´t use selfies, they just look bad.
Appearing with your pet could be cool, just don´t make it your main photo.
Share Your Interests and Hobbies
Coming up with an appealing dating profile can be an art. Most people want to come off funny and exciting, but doing that in only a couple of sentences is not easy. Despite that, what you don't want to do is leave your dating app profile empty. Rosette Pambakian, a Tinder executive, says that your chances of matching drop 98% if you don't add anything to your bio as a man. [3]
If your still not sure what to add, just be yourself. You should share your real interests and hobbies. Moreover, Popular Science [4] claims it's better to show what you like and keep it short. You can note your top interests briefly so that potential matches can quickly see if you're the right person for them.
Keep Busy
Whether you're browsing Tinder or, eHarmony, or Bumble, you might have noticed a drop off in matches. This is due to the algorithm of each website. If you're active and browsing these sites, you will pop-up in peoples feeds and produce more matches. If you visit a few times a week or less, you won't end up in other people's daily feeds, according to Popular Science. [5]
Try Other Online Dating Apps
If you've done everything you can and you still not getting enough matches, you can always try another app. Besides the ever-popular Tinder, you can also try the following apps:
Coffee Meets Bagel forgoes matching and instead sends you potential matches.
Huggle gives you matches based on the places you like to hang out.
Bumble is an app that works by letting women make the first move.
Keep in mind that this is just the tip of the iceberg when dating apps are concerned. There are many more apps that might be focused on a specific city or region or age group like teens, seniors, etc. Likewise, some dating apps are centered on particular hobbies and interests like sports or movies. Ultimately, there's a dating app for everyone out there, and as a result, a match for everyone. To find the perfect one, spend some time searching online, and you will surely come across an app that complements your interests.
[1]https://www.ncbi.nlm.nih.gov/pubmed/21823207

[2]https://www.cosmopolitan.com/sex-love/a22640167/dating-app-profile-hacks/

[3]https://www.nation.com/how-do-i-get-more-matches-on-dating-apps/

[4]https://www.popsci.com/dating-app-tips#page-3

[5]https://www.popsci.com/dating-app-tips#page-3