A Step-By-Step Guide To Setting Up Your Free Website
Today, if you want to turn a profit on your small business, a website is an essential tool for success. Lucky for you, setting up a website doesn't require much technical know-how and it is easy to find ways to create your new website for free. In fact, getting your new website started free-of-charge requires only a few basic steps.
Think of an Appropriate Type
Every type of business requires a specific style of online presence and has a particular purpose to fulfill. Depending on the expected use of your website, you have many different format options available to you. You can choose to set up your website as a a brochure-type, an editable dynamic-type, or an e-commerce-type site.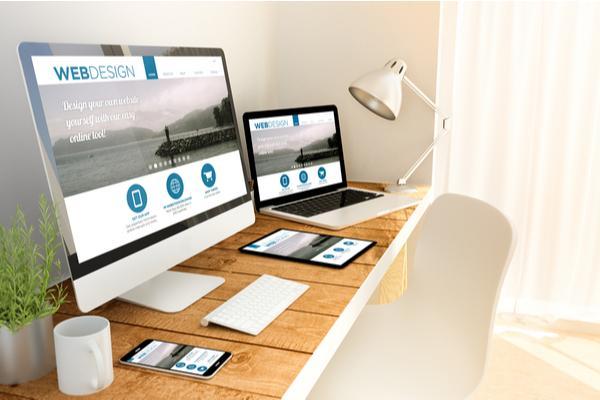 Brochure sites can be static or editable¹. The static-type websites allow visitors to read information about services or products on offer, but nothing else. The editable brochure-type sites will enable you to update your content when necessary.

An editable dynamic-type site lets you and your staff interact more closely with the visitors². This includes options such as a log in system, appointment scheduling, messaging in real-time, etc. Choosing this option will allow you to personalize your audience's experience and cater to their needs better if your business requires it.

E-commerce-type sites give you more or less the same options as the previous two, with an added bonus of being able to sell your products to visitors³. All this makes it an optimal choice for manufacturers. Famous examples of e-commerce websites include online storefronts like Shopify or online marketplaces such as Amazon.
Pick Your Desired Audience
Before you pick a style for your site, you need to think of the demographic you want to attract. Each demographic has a preference in terms of design and functionality. It is important to make sure that your strategy caters to your desired demographic. Are you reaching wider or more local audiences? Are you providing for a specific gender within a particular location in a particular career path with specific needs? All of these factors will help you decide what your site will look like and what interactive options it should possess.
Pick THE Name, Not Any Name
To leave a memorable first impression, you need a memorable name. After all, the name in the domain is the first thing your visitor will see. You should choose a name that is clearly related to your business and not too long so that people can easily remember it. Having a unique name is a plus, but make sure not to stray too far to the point where visitors have trouble connecting the with the business.
The Provider
Previously, finding a provider for your website would typically be the step where you would need to spend considerable money. Thankfully, this isn't the case anymore. Many of the providers out there now offer both free and paid versions of their services. While paid versions usually have more options for customization, the free versions contain all the basics you need to get your site off the ground, as well as some pretty neat customization options.
When building a website on your own, a little dedication to research can go a long way. Don't go with the first provider or the first template you come across. Be persistent, be creative; take the time to compare and contrast several options before you commit to one that works best for you.
The Final Step – Drive Traffic to Your Website
Once you have created your new and fantastic website, you will want people to have a look at it. Otherwise it doesn't really make much sense, doesn't it?
The first step will be to start sharing your new creation with all your friends, family, and co-workers. Make sure they all have at least a quick view of your site by asking them what they think of it and if they have any changes to suggest. Never underestimate the value of peer review.

Next, the second step is to ask your friends, relatives, and co-workers to share your website. It will take you a bit of time going one by one asking for this favor. But remember, every time one new person shares your site, it means that hundreds of others may get the chance to know about it for the first time.
The last step of driving traffic to your site is also the most difficult one, because you are going to need to promote it on your own. As terrifying as it may sound, marketing  your website solo is the stage that will have a biggest impact on your traffic. Start posting on different blogs about your site, join Facebook groups, use Twitter and Instagram and make use hashtags to reach as many people as possible, as quickly as you can. And be persistent. Depending on what your site is offering, it could be also a good idea to place ads on Google, Facebook, or any other platform. It's up to you to decide and go all in! The possibilities are endless.
[1] bright design. "What is a Brochure WEbsite & Why They're Awesome For Your Business." Accessed 27 March 2020. https://www.brightdesign.co.uk/what-is-a-brochure-website-why-theyre-awesome-for-your-business
[2] TechTerms. "Dynamic Website." Updated 13 June 2009. https://techterms.com/definition/dynamicwebsite
[3] ecommerce guide. "Our Top Ecommerce Platforms for March 2020." Accessed 27 March 2020. https://ecommerceguide.com/ecommerce-platforms/