Truck Drivers Urgently Needed in America
Despite what might first seem like really tough work on the road, truck driving is a really important job that generates lots of revenue and a healthy economy for the country. Several studies have suggested that trucking is among the leading indicators of any country's economic growth[1]. From foods, fuel, furniture, clothing, cars, and livestock, trucks carry all the essential items that Americans use on a daily basis.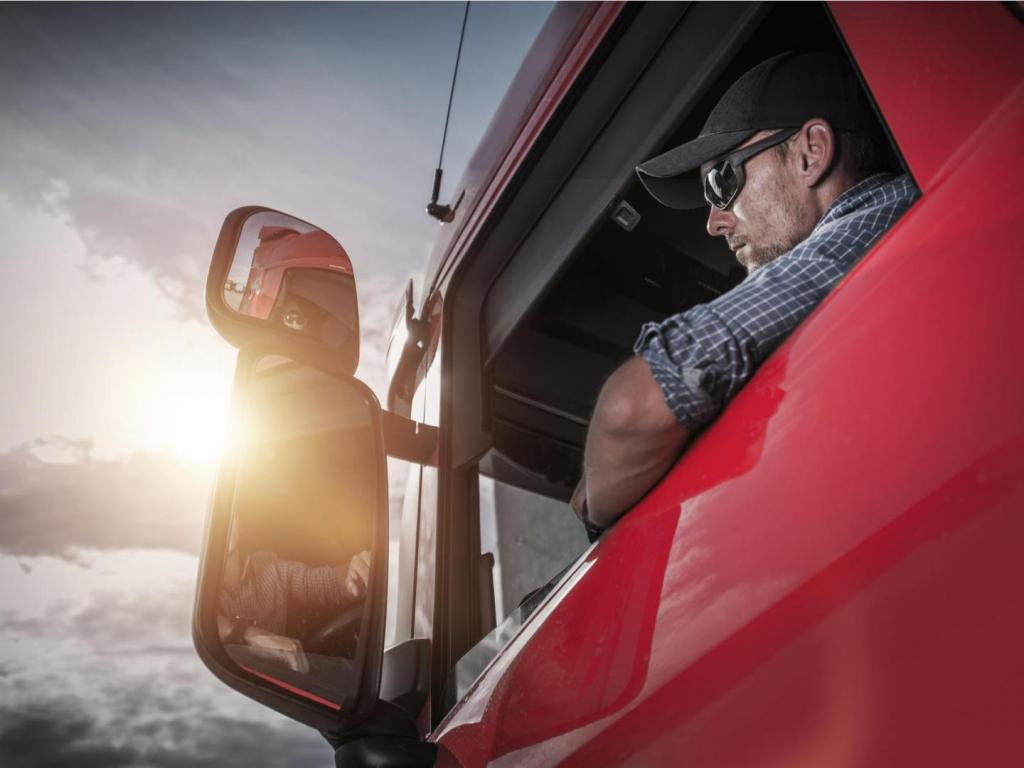 However, even with such essentiality, America has a significant shortage of truck drivers. Recent statistics estimate that there will be approximately a shortage of 50,000 truck drivers in the U.S. by the end of the year, up from 30,000 some two years ago[2]. Unfortunately, this is a job that cannot be shipped from overseas, yet has the potential to increase the cost of goods and hurt the economy. This explains why most businesses are willing to pay their truckers handsomely.
That said, below are some reasons why you should consider trucking as an employment and income opportunity.
Easy Entry and Access to Training
Unlike other contemporary jobs that require sophisticated knowledge and college degrees, trucking is among the highest paying jobs with minimum requirements. To become a truck driver, you need to be above 21 years, have a commercial trucking license, pass a criminal background check, and drug test. You can join classes and earn a Class A CDL through various trucking companies, commercial programs, and community colleges.
Training often takes up to four weeks, with some programs helping with tuition assistance and job placement after completion. Trucking fees are also not expensive, ranging between $3,000 and $7,000 depending on the license and endorsements that you want. Besides, if you don't want to pay for training, or lack enough money, several trucking companies provide paid training offers in exchange for fixed work commitment after training.
Job Security
As mentioned, there is a massive shortage of truck drivers across the United States. Therefore, excelling truck drivers enjoy unprecedented job security. However, even with the publicized shortage of drivers, the Bureau of Labor predicts that truck driving is one of the fastest-growing jobs in the U.S with a predicted 6 percent growth over the next decade[3].
Even as other companies lay off their employees, CDL truckers are not affected. This is purely because truck driving cannot be automated. Most American blue-collar jobs are on the decline due to automation and offshoring, the two biggest forces causing a decline in employment opportunities in America. However, robots cannot learn how to drive or park rigs. Such employment provides unmatched peace of mind.
High Income Potential
Compared to other U.S household median income-generating activities, trucking remains one of the best ways to make a living. Data from the National Transportation Institute suggest that hire-drivers earn an average of $54,000, while private fleet truck drivers can make more than $70,000 annually on average[4]. This is a comparably higher value compared to the U.S median income of $56,500 as per the 2016 U.S census.
Freedom and Travel
Trucking is the best option for those who don't enjoy sitting behind cold office desks, attending long meetings, answering emails, and handling office politics. If your personality prefers flexible schedules, interacting with new people, and exploring widely, trucking should be your career of choice.
Most truckers attest that there is no better way to adventure through the country than being seated behind a rig. Factually, no office job can enable you to see Lake Tahoe, Golden Gate Bridge, the Grand Canyons, the Brooklyn Bridge, Rocky Mountains, and the Grand Teton National Park, among others, through the window. For long-haul drivers, no two days are the same, as they witness beautiful sunrises and sunsets from different locations every day.
Additional Benefits
Apart from the hefty salaries, truck drivers benefit from a wide array of benefits from trucking companies. Comprehensive health insurance, performance pay, and retirement plans are just but a few things that trucking companies do for their employees. Other established companies also reward their truck drivers with paid holidays, paid vacations, bi-annual pay increments, and health, dental, and life insurance packages.
The Bottom Line
Without a doubt, trucking remains a solid career path that most people should consider taking up. Demand from various companies, including Walmart and Amazon, which ship various products across the country, makes this a lucrative job offer. The shortage of drivers has led to delayed deliveries and subsequently increased the prices of goods.
Due to desperation, most trucking companies are offering lucrative pay rises and signing bonuses to attract more truck drivers. These are just but a few reasons why you should consider truck driving.
[1] Contributed. "Trucking as an Economic Indicator: What Are Big Rigs Telling Us about Our Recovery?" Bangor Daily News, August 2, 2015. https://bangordailynews.com/2015/08/02/news/state/trucking-as-an-economic-indicator-what-are-big-rigs-telling-us-about-our-recovery/.
[2] Long, Heather. "The U.S. Doesn't Have Enough Truckers, and It's Starting to Cause Prices of about Everything to Rise," May 21, 2018. https://www.washingtonpost.com/news/wonk/wp/2018/05/21/america-doesnt-have-enough-truckers-and-its-starting-to-cause-prices-of-about-everything-to-rise/?arc404=true.
[3] "Heavy and Tractor-Trailer Truck Drivers : Occupational Outlook Handbook." U.S. Bureau of Labor Statistics. U.S. Bureau of Labor Statistics, April 10, 2020. https://www.bls.gov/ooh/transportation-and-material-moving/heavy-and-tractor-trailer-truck-drivers.htm.
[4] "Q: How Much Do Truck Driver Jobs Pay per Month in 2020?" ZipRecruiter. Accessed July 9, 2020. https://www.ziprecruiter.com/Salaries/How-Much-Does-a-Truck-Driver-Make-a-Month