Why People are Choosing to Learn Spanish Online
Spanish is arguably the most popular foreign language choice in the world and the demand for bilingual employees in the US has more than doubled for both low-skilled and high-skilled workers. Learning Spanish can be very valuable for landing a job to advancing your career in so many sectors. That said, the best way to learn Spanish is with an online course.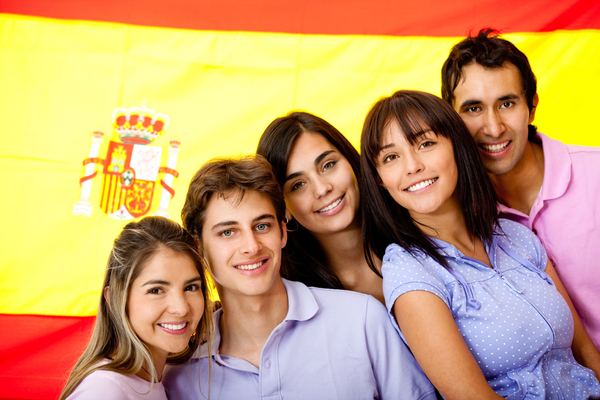 Why Learn Spanish in the USA? 
You may not know this, but Spanish is the second largest language in the United States, with more than 33 million Spanish speakers. [1] Learning Spanish will help you to communicate with Spanish speakers more efficiently, as well as give you a leg up while looking for employment. 
Today, online classes are an excellent way to learn a new language, but finding the right online Spanish classes can be a little tricky. For this, you have to find a good teaching site and then find a course that fits your needs. Once you have found an ideal online course for you, then learning you will be ready to get started. Remember that the best results are only guaranteed with your involvement and practice. 
Benefits of Learning Spanish online
Here are some benefits of learning Spanish online:
Confidence

: Taking online lectures makes you feel more confident in learning new languages. You can practice at your own pace without fear of being embarrassed in a physical location. 

Customized lessons

. One of the greatest advantages of online learning is customised lectures. Your teacher observes your progress and guides you according to your needs and goals in language learning.

[2]

Intensive practice

. In online learning, you have the chance to enhance all of your four language skills. The teacher interacts with the student in a way that provides him with enough opportunities to listen, speak, read, and write in Spanish which allows a better understanding.

Access to unlimited resources

: You can use different videos, podcasts, readings, and even grammar exercises as part of the lesson. It will motivate you and enhance your learning.

Familiarization with the Spanish culture

: Online Spanish learning allows you to connect with Spanish people around the world. Having discussions with native Spanish speakers and letting yourself learn about Spanish culture will help you a lot in improving your language skills. 
4 Recommended Online Spanish Classes
1) Live Lingua
Live Lingua is an online tutoring service. They offer 11 different languages. If you're looking to learn Spanish, they can match you with a professional online Spanish teacher to teach you one-on-one.
All of the teachers have university degrees. Most of them come from Spain and Mexico. You can visit their website, enter your information, and get a customized curriculum based on your goals and learning needs. Live Lingua offers a wide variety of courses in Spanish from standard Spanish lessons to specialized lessons, such as Spanish for Tourists and much more.
You can take your classes via Skype. The tuition fee starts at about $11 per hour.[3] Live Lingua also offers a 1-hour trial class.
2) Italki
The Italki website lists more than 1,500 Spanish tutors from all over the world. [4]The website contains everything you need to know including your tutor's location, their availability, the price per lesson, and other languages they speak. 
Teachers here are certified professionals and have experience with language acquisition. The community tutors are native speakers of Spanish who can help you informally through conversation. The tuition fee varies for each tutor, but you can start from $4 per hour.  
3) Verbling
Verbling offers learning services in more than 60 different languages. Just visit their website, you will find an extensive list of Spanish tutors. You can also read about their skills, location, price, availability, gender, and more. [5]
You can either choose from existing courses or personalize a lesson based on your needs. The website has its own integrated platform for online classes. You can also review the whole lecture after finishing class. The tuition fee Verbling is slightly on the higher end because of the wide variety of tutors available. They charge about $21 per lesson.
4) Verbalplanet
Verbalplanet offers its online tutoring service in more than 35 languages. You can get private sessions for your Spanish class via Skype.
You can avail customized lessons option based on what you want to learn. The best thing about Verbalplanet is that on completion of your course, a tutor will give you feedback on your speaking, listening, reading, and writing levels, based on the Common European Framework of References for Languages. The prices vary depending on the tutor, but the average price is about $22 for a 45-minute lesson.[6]
Conclusion
Online Spanish tutoring services have a wide range of costs, depending on the organizations that provide the service, but mostly depending on the tutor selected. Some tutors located in other countries have more affordable rates. 
On the other hand, experienced tutors with extensive qualifications may charge hundreds of dollars per lesson. Do your research online to find a tutor according to your budget.  
REFERENCES 
"Why Is It Important to Learn Spanish?" Colorado Mesa University. https://www.coloradomesa.edu/spanish/why-learn-spanish.html.

Admin. "Advantages of Learning Spanish Online." Spanish Classes Valencia. April 05, 2020. https://www.spanishclassesvalencia.com/learning-spanish-online/#.

Live Lingua – Online Language School. "Spanish Lessons Online: Live Spanish Lessons with Live Lingua." Live Lingua.

https://www.livelingua.com/lessons

.

"Learn a Language Online." Italki. https://www.italki.com/teachers/spanish?hl=en. 

"Spanish Tutors: Spanish Teachers Online." Verbling. https://www.verbling.com/find-teachers/spanish?sort=magic.

"Online Spanish Tutors. One to One Language Lessons with Native Speaking Online Spanish Teachers." Spanish Lessons Online Spanish Tutors Native Teachers Live Classes.

https://www.verbalplanet.com/learn-spanish.asp

.